Prof. Schiemann in internationale Akademie berufen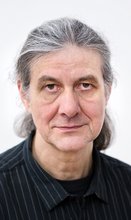 Die 1947 gegründete Akademie verfolgt das Ziel, eine interdisziplinäre Synthese zu den grundlegenden Fragen der Philosophie der Wissenschaften zu erarbeiten. Sie hat gegenwärtig 42 Vollmitglieder aus 13 Ländern.
Bereits 2016 führte Prof. Schiemann gemeinsam mit Prof. Dr. Brigitte Falkenburg (TU Dortmund) eine Tagung der Akademie zur Philosophie der Physik durch, deren Ergebnisse demnächst unter dem Titel "Mechanistic Explanations in Physics and Beyond" in der Reihe "European Studies in Philosophy of Science" (Springer) veröffentlicht werden.
Kontakt:
Prof. Dr. Gregor Schiemann
Fakultät für Geistes- und Kulturwissenschaften
Telefon 0202/439-2358
E-Mail schiemann@uni-wuppertal.de